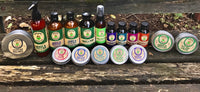 OUR MISSION
 Our mission is to bring nature's ingredients to you as an all natural product you can use in your daily life. All natural, handcrafted herbs, and handmade. We have your best interest in mind. 
All About Us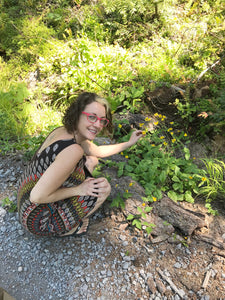 GROWING AND WILD HARVESTING OUR HERBS
 We wildcraft from our 25 acre property and sustainably harvest from the Mt Hood National Forest. We use permaculture design on our wild land like annually seeding and creating natural rainwater flow to self water the native plants to sustainably grow our herbs.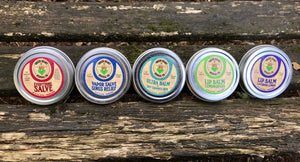 A BUSINESS INSPIRED BY THEIR CUSTOMERS

In 2012 I was working as a massage therapist in Portland, OR. Much of my clientele was
being seen because they were in car accidents. They were all in need of some extra pain relief and something to reduce their chronic inflammation. I had been working with and learning from a variety of herbalist teachers and naturopathic professors. I knew a good combination of herbs would make a huge impact on my client's healing journey. I dove into my knowledge of herbs with analgesic (pain relieving) and anti inflammatory (anti swelling) properties.
That is when the favorite Arnica Muscle Rub was created. I continued to tweak the recipe based on my clients needs and feedback until it was just right. My clients could now take home something to help with pain and inflammation between massage visits. The recovery time was noticeably faster, less pain was reported soon after starting use, and any present bruising dissipated quickly. My clients were very happy with the finished product.
The positive feedback of the Arnica Muscle Rub was so plentiful I was inspired to create an all natural product line. A line that would replace the things you use daily and weekly. Products that would make a huge difference in your life. Salves and oils that would positively help you! I started harvesting native plants around our little cabin in the woods and making oils in preparation to create many new salves. All our salves are originally made by us and always customer tested to suit your needs.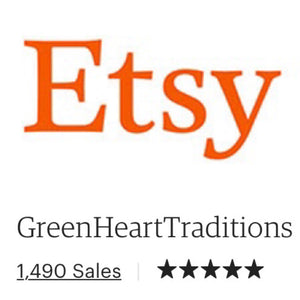 BRINGING PRODUCTS TO YOU SINCE 2013
We started out as a brand new mom and pop shop on Etsy seven years ago. We have grown to be a thriving small business now thanks to the support of all of our amazing customers and loving regulars. Thank you all, we love you! 
Visit Etsy to see reviews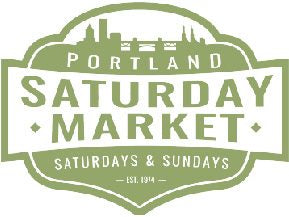 PORTLAND SATURDAY MARKET
  We have been down at Portland Saturday Market for 7 years now!  I was providing massage there at my own booth for 2 years prior to that. I have been providing holistic healing for almost a decade now, I can't believe it! We love every part of the market from the talented artists to the loving community of market vendors to the inspiring history of how it all got started. 
Click on the botton below to learn a little bit about our historical market in Downtown Portland, OR and shop on our Saturday Market page. 
Portland Saturday Market
Always love my products from Green Heart Herbal Co. Quality ingredients and great service. Thanks!

Nancy
My wife had radiation treatment as a result of breast cancer, and one if the side effects of that radiation was a terrible itchy rash. It looked like a really bad sunburn that was healing up. She couldn't sleep due to the itching. She tried every over the counter cream you can think of, and finally tried this - on a lark, really. It completely stopped the itching within about an hour. 

Thanks so much

Charles
I love this balm! It works great on my dry hands in the cold Illinois winter. My husband and I use it daily. Great scent and not overly greasy. Super fast communication with Melissa and prompt shipping. Thanks! Will order again.

Christina
Awesome product, speedy delivery, great response wirh answers to questions!!!! 



Molly
Fast shipping. My mom swears by this product!

Cecelia