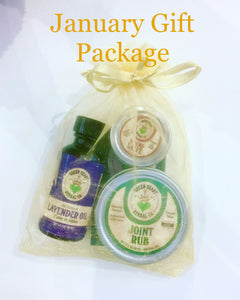 January Subscription Box
      January Subscription Box Includes:
 Joint salve- Achy joints and support bone health.
Wound Salve- Mending cut and wounds.
Lavender Oil- calming the body and mind.
  Monthly subscription box~
Get a gift box every month with Green Heart Herbal Co. all natural herbal products and monthly themed recipe.
Get the essentials you need monthly to thrive and live your life to your fullest.