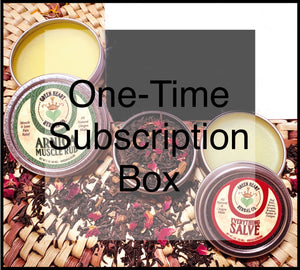 One-Time Subscription Boxes 
After many requests for a monthly subscription box we made it happen! We are so excited about this new avenue to get you guys all your essential goodies for better living. Thank you all for your love, encouragement, and support. 
Subscription box~
Get a gift box with Green Heart Herbal Co. all natural herbal products, tea of the month, and more! Try out a one- time box. If you love treating yourself or friends this is for you. 
Get the essentials you need to thrive and live your life to the fullest.